Cart (

0

)
Recently Added

0

Item
Total

$0.00
The item you just added is unavailable. Please select another product or variant.

Cart (

0

)
Recently Added
Total $0.00
The item you just added is unavailable. Please select another product or variant.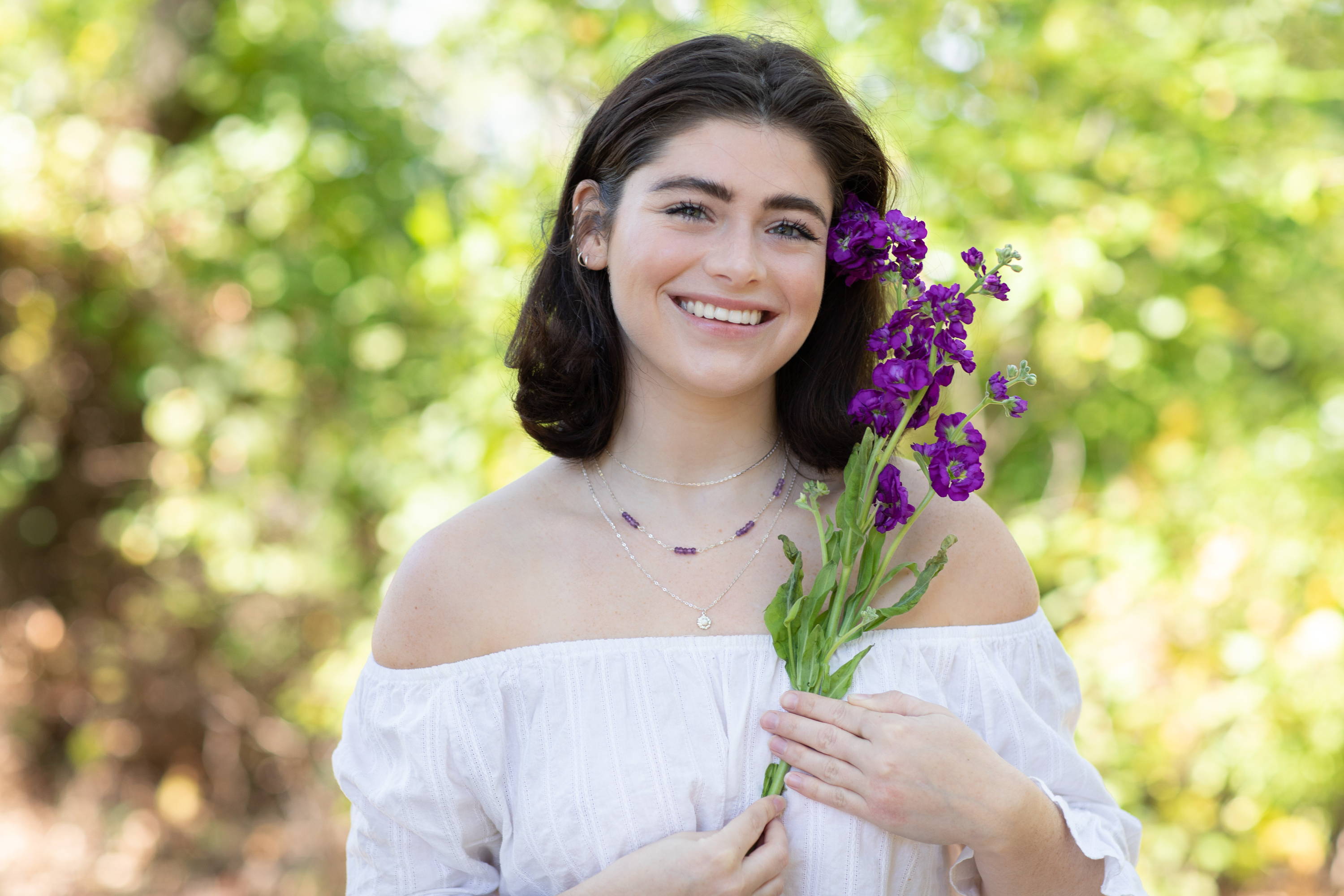 Model For: Flower Collection & Storm Collection
Birthday: June 1st (Gemini)
Ethnicity: Irish
1. What is your favorite color?
Dark Violet
2. What are 5 things you can't live without?
Music, loved ones, coffee, The Office & water (hydrate or die :) )
3. Describe your perfect day.
Sunny skies and warm weather. Definitely spent at the beach with friends and family. Swimming in the cool water and then having a campfire as the sun sets!
4. What is something you've always wanted to do and have not done yet?
Travel to Asia!
5. Who is your biggest inspiration and why?
Probably my mother, she has such a positive outlook on life and I strive to achieve her grace and kindness!
6. What accomplishment of yours are you most proud of?
Graduating from college with my nursing degree and then passing the boards in 75 questions!
7. What is one major challenge your life has given you? Have you overcome it or are you still working on it?
Loss of any kind. When a loved one leaves your life whether through death, breakup, or just a falling out. I don't think you truly overcome loss, that person will always be missing from you. However, you learn to cope and not take things for granted which I think humans have a natural tendency to do.
8. What is your dream job?
I'm starting my job as a Postpartum nurse in a few weeks time, so I'm thrilled about that. I would love to eventually become a nursing professor!
9. In what conditions are you happiest / feeling most alive and aligned with your purpose?
I think great conversation with the people I care most about. I thrive being around others that I love and that love me in return. My purpose in life is to care for people, so when I am around my people, I feel at peace.